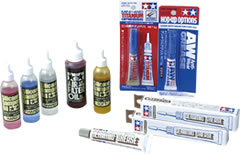 We put your products such as lubricants, greases, and cleaning agents into various containers (metal tubes, laminated tubes, glass bottles, plastic bottles, etc.) labeled with your brand name. We are also able to jointly develop products with you and market them under a given brand name.
We fill various types of containers with different industrial products. We can fill various containers with different materials.
1.We receive an inquiry
We can fill individual containers with a range of materials, from low-viscosity liquids to high-viscosity pastes. We also pack the final product. Even if you only have a small quantity to material to put in containers, we may be able to help you, so please contact us and ask.
2.Types of containers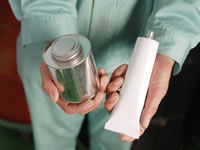 We can fill a variety of containers.
3.Filling of containers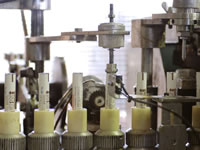 We can handle most liquids and semiliquid materials. We can also handle dilution, coloring, blending, and preparation of the material you want placed in containers.
4.Container preparation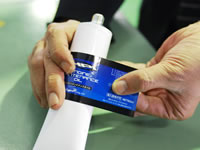 We can also label and print serial numbers on containers and shrink-wrap and wrap final products.
5.Product packaging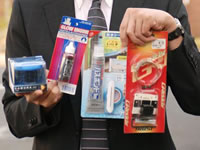 We can handle various forms of packaging, such as individual packaging, attachment of a backing, inclusion of accessories, and boxing so that your product is ready for display when it hits the stores.
6.Packing and Shipping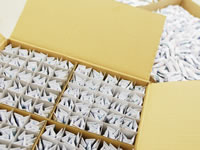 We pack your products to fully protect them. We offer packing in a variety of configurations.