Our Contribution to Society
Our Contribution to Society
We at Harves believe that our corporate social responsibility (CSR) efforts make us "a company that society trusts." As a company engaged in CSR efforts, we have 3 social responsibilities that we should fulfill. We do this through various efforts within the company, outside the company, and in the local community.
Our 3 responsibilities
To provide. value beyond that which society and our customers expect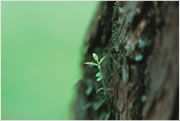 Our first responsibility is to "create value."
Our responsibility as a company is to provide the products and services that society needs to develop.
To operate fairly and transparently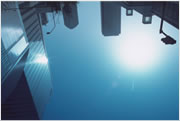 Our second responsibility is to "act in good faith."
We fulfill this responsibility by having all of our employees act in good faith. As we create value, we are mindful of protecting the environment and adhering to the law.
To coexist with society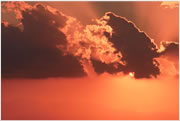 The last of our responsibilities is accountability. We strive to be a "highly transparent company."
As part of their everyday activities, all of our employees talk with stakeholders and listen to their opinions. Our employees also provide them with accurate information. This is how we demonstrate our accountability.
Certification by Saitama City as a Company Meeting the CSR Challenge in 2012
To provide value beyond that which society and our customers expect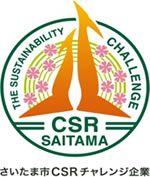 Saitama City has a program for certifying small and medium-sized companies in the city that meet the City's Corporate Social Responsibility (CSR) Challenge. To be certified as a Company Meeting Saitama City's CSR Challenge, the company must be led by management seeking to maintain or expand the company's business while also engaging in social soundness.
CSR Activities
A company values people
Achievement.
One of our major efforts has been to promote a work-life balance.
We, HARVES, seek to strike a work-life balance, not just working with a sense of worthwhile and fulfillment and carry out job responsibilities.
Support to balance work and childrearing (childcare leave, short-time working hours, Child Care and Family Care Leave program.)
Annual general meeting hold on every June; disclosure on corporate information and employee commendation.
Weekly meeting (Sharing information of corporate policies and the views of management.)
Extended employment of old workers implementing (extended employment program of older people.)
Employee health and workplace safety (activities of the Health and Safety Committee and regular health checkups.)
Organization of "Team HARVES" to enhance motivation and job satisfaction.
Promoting handicapped person's employment (employment at our head office and factory.)
Promoting employee training (training of new employees, upskilling of young employees and mid-level employees, etc.)"
Donations by employees to a orphanage(company fundraising activities.)"